Branch Details
Bendigo Bank Dunsborough and our Community Bank Busselton not only gives you access to award-winning financial products and services, we're also committed to returning profits to our local communities.
Address:
55 Dunn Bay Road Dunsborough WA 6281
Operating Hours:
Mon-Fri 09:30-12:00, 13:30-16:30
Branch manager:
David Johnston
We're here to support you
Yes, we're open. But where possible use an ATM, e-banking, or the Bendigo Bank app to do your banking. If you'd like to talk with us make an enquiry or call us on the number above.
Get in touch with Bendigo Bank Dunsborough about your banking needs today:
To find out how we can help you, visit our branch or call us to make an appointment.
Personal
Loans

Accounts

Credit cards

Insurance
Business
Insurance

Finance

Cashflow management

Equipment finance
Wealth
Financial advice

Superannuation

Share trading

Managed funds
Community
Grants

Shareholders

Partnerships
Do good. Do more. And do well.

Find out how Bendigo Bank Dunsborough can help you pick the right solutions for your banking needs.
We are committed to supporting local communities
Yes, it's time to feel good about who you bank with.
Our Community Bank branches give up to 80% of profits back to our local Busselton & Dunsborough communities. We aim to develop long-term prosperity by supporting projects that help empower local groups and organisations to achieve growth.
It's simple, the more customers that choose to bank with us, the more funds we have to invest back into our local communities to help them grow and prosper.
It's exciting to think what is possible with the support of our local community members!
We'd love to hear from local community groups and organisations that have infrastructure or other key projects in planning that need funding and or resources to make possible. We thrive on working closely with local community groups and organisations and providing support and direction where possible.
Reach out via email to busseltonmailbox@bendigoadelaide.com.au to start a conversation.
Investor & Shareholder
Our Board
Our Community Bank company is run by local volunteer directors who are committed to our local community.

Our Team
We are so proud to boast a team of local, friendly, experienced and knowledgeable staff that are awesome at what they do, and that's helping our customers achieve their financial goals.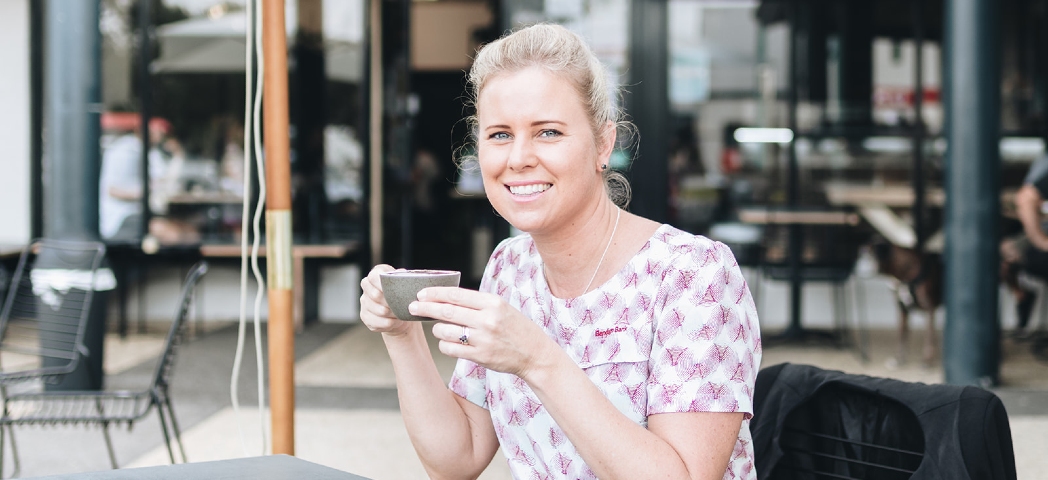 Pauline Kelly, Assistant Branch Manager
Branch Manager: David Johnston
Assistant Branch Manager: Pauline Kelly
Customer Service Officers: Chris, Deb, Geeta, Mikayla & Gemma
Bendigo Bank Dunsborough is proud to support our customers, our community and our shareholders.
Shareholders- Contact Us
Company Details:
Geographe Bay Community Enterprises Limited
ABN 40 146 993 982
4/50-54 Queen Street
Busselton WA 6280

Postal Address:
4/50-54 Queen Street, Busselton WA 6280
Secretary Details:
Share Registry:
Automic Group Pty Ltd
Postal Address:
Level 5 191 St Georges Tce
Perth WA 6000
Trading Shares (LVM)
Geographe Bay Community Enterprises Limited
Bendigo Bank Dunsborough is operated by Geographe Bay Community Enterprises Limited . Geographe Bay Community Enterprises Limited also operates a Special Market called a Low Volume Market (LVM), to facilitate the trading of its shares. The conditions of this market are set out on the Trading Shares (LVM) information page.
View Trading Shares (LVM) information page.
View the trade history

View the register of interested parties

Register your interest for buying and selling shares

Update or remove previously registered interest
Our depositors are protected under the Australian Government's Financial Claims Scheme (FCS) which provides protection and quick access to deposits made with a bank, building society or credit union in the unlikely event that one of these institutions fails. Find out more
here
.
The Bendigo and Adelaide Bank Group is committed to promoting a culture of integrity and ethical behaviour, where our decisions, actions and conduct reflect and reinforce our corporate values.
Our
Group Whistleblower Policy
and individual
Community Bank company Whistleblower Policies
define what type of conduct can be reported. All whistleblower reports made under this policy will be treated seriously and we will investigate them carefully.
Get in touch with [CompanyName] about your needs today.