Robe & Districts Community Bank holds AGM
8 December 2020
|
Community news
The Robe & Districts Community Bank AGM was held in Robe recently and was very well attended.
Chairperson Andrew Brown re-elected Directors An Tran, Lyn Schinckel, Mick Mattei and Tom Davidson, and elected Tom White and Sam Matthews who are new to the board since last AGM, with existing directors Geoff Saunders and Annie Matthews holding their current position.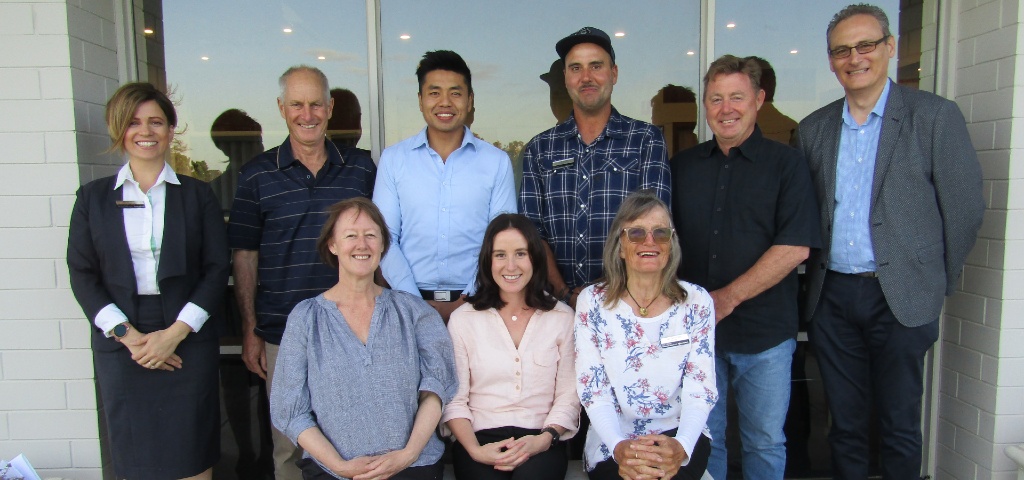 Board (LtoR:) Rear: Branch Manager Tracey Bainger, Directors Michael Mattei & An Tran, Chairperson Andrew Brown, Director Geoff Saunders and Community Business Manager Renato Principe. Front: Directors Annie Matthews, Sam Matthews & Lyn Schinckel.
Branch Manager Tracey Bainger reported $8 million of growth across lending and deposits in the last financial year, with Chairperson Andrew Brown reflecting on the year past and announcing a shareholder dividend of 5c cents.
There were 25 sponsorship recipients in the last financial year, with a total of over $56,000 going back to the Robe, Kingston and Lucindale communities. Those present were able to hear the sponsorship stories of many community groups, including the Kingston SE National Trust (Cape Jaffa Lighthouse), the Robe Surf Lifesaving Club (custom built sports trailer), Kingston SE Small Steps (saving the environment with upcycled shopping bags), The National Trust of SA – Robe Branch (Old Police Stables), the Kingston/Robe Mental Health Group (free Mental Health First Aid Course) and the Lucindale Community Pool (LINC). All sponsorship recipients were awarded a certificate to acknowledge their relationship with the Community Bank.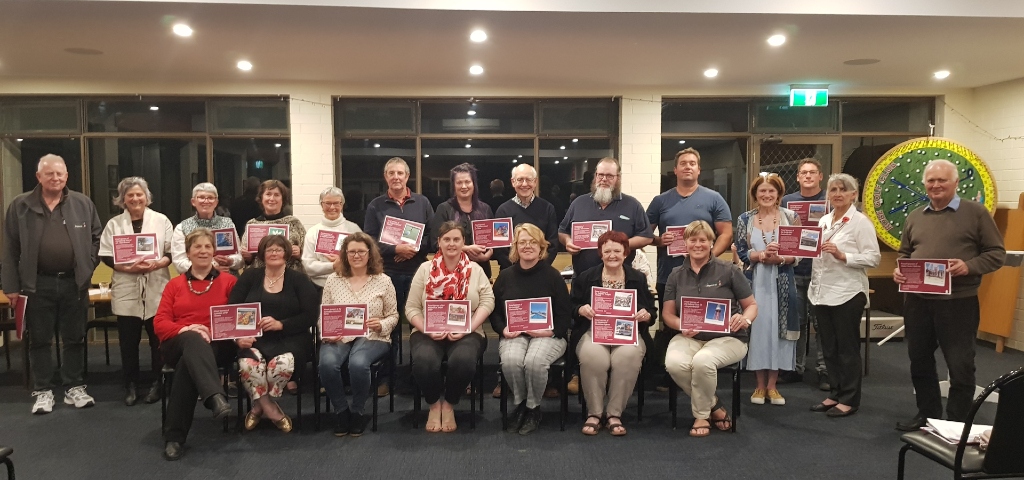 Sponsorship Recipients: 2019/2020 Sponsorship recipients from the Robe, Kingston & Lucindale communities.
Asha Pettit, Lions Club/Bendigo Bank Scholarship winner in Robe in 2019, was present to speak on how her award has benefitted her tertiary studies. She has been able to start her commerce degree this year after a rocky start with COVID and the scholarship has enabled her to purchase study books and materials.
Since opening its doors in October 2003, over $409,000 has gone back into the communities in the form of sponsorship, to assist with community events, sporting and social groups, and infrastructure. It has been an incredible success story. This simply could not have been achieved without the support of shareholders and bank customers.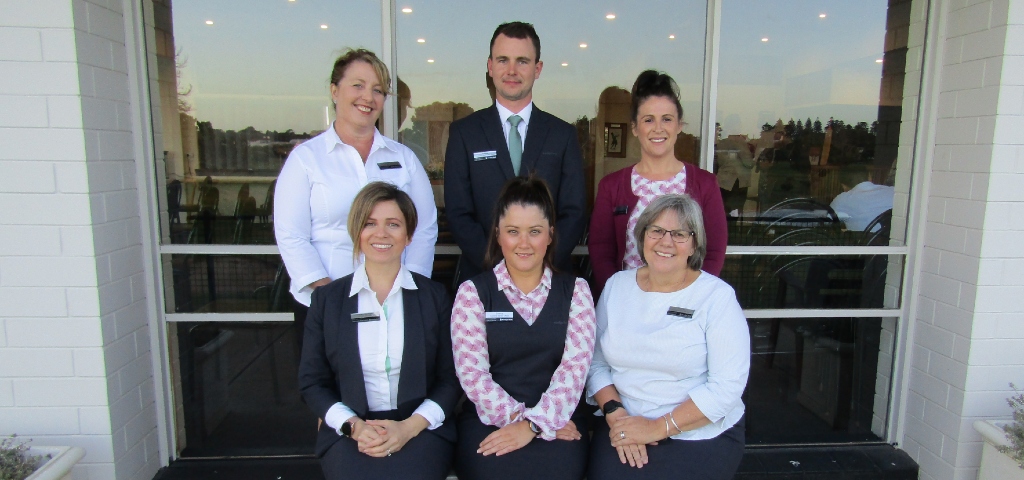 Staff (LtoR): Rear: Lonny Peel, Robbie Chappel & Kellie Burton. Front: Branch Manager Tracey Bainger, Emma Brooks & Sharon Hondow.
It was abundantly clear that the Community Bank Board, Branch Manager and staff are passionate about their roles, both in delivering strong banking outcomes and providing community support. The Robe & Districts Community Bank has a branch in Victoria Street Robe, with Branch Manager Tracey Bainger visiting Kingston and Lucindale weekly.
"It's a really simple system," explained CSS Lonny Peel. "The more people who bank with us, the more we can give."
It's your Community Bank.