Branch Details
Community Bank Mirboo North & District not only gives you access to award-winning financial products and services, we're also committed to returning profits to our local communities.
Address:
88 Ridgway Street Mirboo North VIC 3871
Operating Hours:
Mon-Fri 09:30-12:00, 13:00-16:00
Branch manager:
Cheryl Clasby
We're here to support you
Yes, we're open. But where possible use an ATM, e-banking, or the Bendigo Bank app to do your banking. If you'd like to talk with us make an enquiry or call us on the number above.
Get in touch with Community Bank Mirboo North & District about your banking needs today:
To find out how we can help you, visit our branch or call us to make an appointment.
Personal
Loans

Accounts

Credit cards

Insurance
Business
Agri-business

Finance

Cashflow management

Equipment finance

Insurance
Wealth
Financial advice

Superannuation

Share trading

Managed funds
Community
Grants

Shareholders

Partnerships
Do good. Do more. And do well.

Find out how Community Bank Mirboo North & District can help you pick the right solutions for your banking needs.
We are committed to supporting local communities
Yes, it's time to feel good about who you bank with.
Our Community Bank branches give up to 80% of profits back to the community. We aim to develop long-term prosperity by supporting programs that help empower local individuals and groups within the local community.
Community Investment Program - Applications are now open.
Community Bank Mirboo North & District has announced a new Community Investment Program. It will offer a wide range of funding opportunities for projects and initiatives in the local district.
The new program will replace the existing Community Grants program and many of our Sponsorship's. It will be open for applications twice a year in September and March.
A panel of volunteer Directors and staff will assess all applications. Successful applicants receiving an invitation to a Funding Awards night early November.
"As our business continues to grow, we reached a point where we needed to review our community funding model. This more flexible model will be able to grow with us into the future," said Branch Manager Faith Monnich.
The online application form is available on our Facebook page
www.facebook.com/mirbooanddirsctcommunitybankbranch, during September.
For information on how to apply please contact Executive Officer, Anne Marie Dieperink on 0428 844 298 or email srcel.admin@bigpond.com
Investor & Shareholder
Community Bank Mirboo North & District is proud to support our customers, our community and our shareholders.
Strzelecki Ranges Community Enterprises Ltd is operated by local volunteers committed to our local community.
Our Board of Directors
Community Bank Mirboo North & District have a new chair.
The Board of Community Bank Mirboo North & District regretfully bid farewell to Kerry Peachey, who has packed her two years on SRCE's Board with skilfully directed energy and activity. Kerry took on the role of Deputy Chair very early in her involvement with the Board, took on Chair at our last AGM, and has been actively involved with three of the Board's committees, Human Resources and Property, Governance, and Business Development and Community Investment. Kerry's business expertise has been invaluable in helping the Board examine its structures, policies and procedures, and the Board has particularly benefitted from Kerry's leadership in developing and delivering a new Strategic Plan (2019 - 2024). Kerry has recently resigned from her position on the Board to allow her to devote more time to her family and study towards a career change into teaching. The Board and staff of Community Bank Mirboo North & District are very sorry to be losing Kerry, will miss her cheerful efficiency, and wish her all the very best for everything that comes next.
We are very fortunate though, to be able to welcome Warren Warner to his new role as Chair of the Board. Warren has a long involvement with our Community Bank company - having bought in as a shareholder at its launch - and has substantial experience with the company in the form of 8 years on the Board and 7 years as Treasurer. He retired from the Board at the 2017 AGM, but apparently missed us so much that he returned for active service at the 2018 AGM! We were delighted to welcome him back at the time and are now thrilled that he has signed up to direct his extensive skill and experience to chairing the Board. His good-humoured nature and commitment to community development promise good times ahead for our Community Bank company.
Thom Bales
Deputy Chair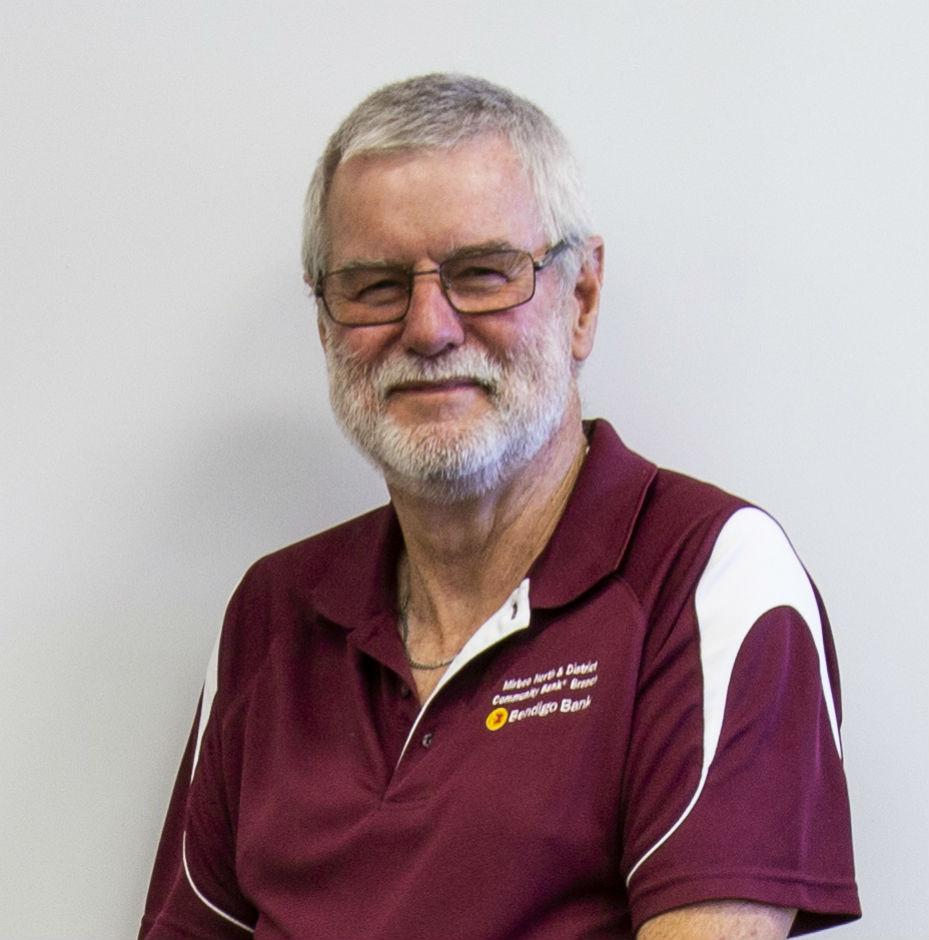 Pictured: Warren Warner, Chair
View key information for investors and download our financial reports.
Shareholders- Contact Us
Company Details:
Strzelecki Ranges Community Enterprises Limited
ABN 76139013095
88 Ridgway
Mirboo North VIC 3871

Postal Address:
PO Box 351, Mirboo North VIC 3871
Secretary Details:
Share Registry:
AFS & Associates Pty Ltd
Postal Address:
PO Box 454
Bendigo VIC 3552
Trading Shares (LVM)
Strzelecki Ranges Community Enterprises Limited
Community Bank Mirboo North & District is operated by Strzelecki Ranges Community Enterprises Limited . Strzelecki Ranges Community Enterprises Limited also operates a Special Market called a Low Volume Market (LVM), to facilitate the trading of its shares. The conditions of this market are set out on the Trading Shares (LVM) information page.
View Trading Shares (LVM) information page.
View the trade history

View the register of interested parties

Register your interest for buying and selling shares

Update or remove previously registered interest
Our depositors are protected under the Australian Government's Financial Claims Scheme (FCS) which provides protection and quick access to deposits made with a bank, building society or credit union in the unlikely event that one of these institutions fails. Find out more
here
.
The Bendigo and Adelaide Bank Group is committed to promoting a culture of integrity and ethical behaviour, where our decisions, actions and conduct reflect and reinforce our corporate values.
Our
Group Whistleblower Policy
and individual
Community Bank company Whistleblower Policies
define what type of conduct can be reported. All whistleblower reports made under this policy will be treated seriously and we will investigate them carefully.
Get in touch with [CompanyName] about your needs today.